PRNewswire
Bhubaneswar (Odisha) [India], September 18: A contingent of 14 exceptional students hailing from the prestigious institutions of KIIT and KISS in Bhubaneswar, India, are poised to represent the nation at the highly anticipated Asian Games 2023 in Hangzhou, China. From September 23 to October 8, these gifted athletes will captivate the global stage with their exceptional talents.
Notably, KIIT & KISS takes immense pride in being the sole academic institution in India to send the largest contingent of players to the Asian Games.
Among these illustrious participants, a standout is C A Bhavani Devi, who is gearing up to conquer the world in the Fencing - Women's Sabre and Team Sabre events. Amit Rohidas is set to be a linchpin for the Men's Hockey Team, while Sajan Prakash promises to make waves in the Swimming arena. Anshika Bharti is all set to challenge the competition in Women's Lightweight Double Scull Rowing.
In the field of Athletics, Priyanka & Sandeep Kumar will represent India in the 20 KM Race Walk Women's and men's events respectively, while Kishore Kumar Jena & Tejinderpal Singh Toor will represent in Javelin Throw and shot Put respectively. For the Rugby 7s Women's Team, Dumuni Marndi, Tarulata Naik, Mama Naik, and Hupi Majhi have earned their well-deserved spots. Tejaswin Shankar will showcase his prowess in the Decathlon, and Amlan Borgahain will sprint his way into the Athletics - 200m event, informed Dr Gaganendu Dash, DG Sports, KIIT. It is a matter of pride that in the Indian Rugby team, four players alone are from KISS.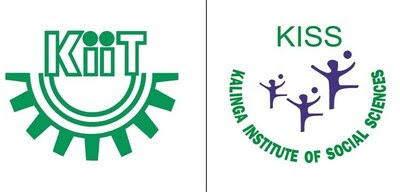 Commending these remarkable athletes, Dr Achyuta Samanta, the Founder of KIIT & KISS, emphasized that these individuals not only bring honor to the institutions but also to the entire state of Odisha. Dr Samanta lauded the unwavering support of Odisha Chief Minister Naveen Patnaik in the promotion of sports and athletes, highlighting the recent announcement of cash rewards for Asian Games participants, with seven recipients originating from KIIT & KISS. Dr. Samanta expressed heartfelt gratitude to the Chief Minister for his visionary commitment to sports' growth in the region. Additionally, he praised Prime Minister Narendra Modi's efforts in fostering sports, athletes, and creating a dynamic sports environment in India.
Dr Samanta also underscored the pivotal role played by KIIT & KISS in nurturing sports, building world-class sporting infrastructure, and producing over 5,000 athletes who have excelled at regional, national, and international levels.
KIIT takes immense pride in its distinction of producing 13 Olympians, a remarkable feat that sets it apart as the only university in India with such an illustrious roster. These Olympians encompass a diverse range of sports, including Athletics, Fencing, Hockey, and Swimming, and are a testament to KIIT's unwavering commitment to sports excellence.
Photo: 

Logo: 

(ADVERTORIAL DISCLAIMER: The above press release has been provided by PRNewswire. ANI will not be responsible in any way for the content of the same)